Indigo: TitanNote Recorder!!!
......<-----order one="" p="">
-----order>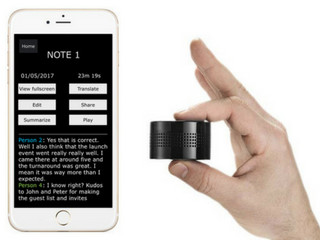 Simply place Titan Note on your table during class or a meeting, and it will not only record everything but accurately convert it to text. Titan Note is a groundbreaking tool that will improve your learning by changing how you take notes. Distinguish who is speaking, summarize, translate, share and edit your notes - all with Titan Note.