Smart, permanent BeeVillage Micro-Farming in NZ
Build micro-businesses, Create jobs. Save the bees. Bank Honey-Money from your Bee-Village HoneyHut
$600
USD
raised by 1 backers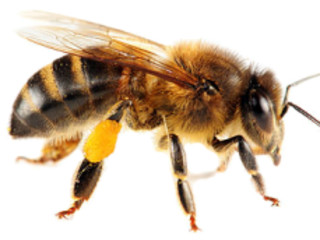 This Smart honey farming project will help build micro-businesses in Aotearoa/NZ through a vertically integrated apiculture farming Co-Op. The first Co-Op in 105 years set up to support Maori landowners who traditionally get poor economic returns from their land. Permanent IoT Smart honey farming "Bee-Villages" plus new micro cropping creates job opportunities for retiring family members to go home & build whenua cash flow. Honey sales are shared between landowner & HoneyHut owner for 20 years
WHAT A GIFT! A PERSONAL IoT SUPPORTED SMART HONEYHUT - ONE THAT KEEPS ON GIVING HONEY-MONEY TO YOUR CHILDREN, EMPLOYEES, FAMILY, ETC FROM A SECURE BEEVILLAGE IN AOTEAROA/NZ.
The gift for all seasons. The gift for all reasons. "The gift that just keeps on giving". Ideal for birthdays, Christmas, weddings, graduation celebration, corporate bonuses and every other occasion. A gift that delivers tasty returns for the person lucky enough to have been given such a rewarding, "giving gift". BTW, why not reward yourself too and buy a Smart HoneyHut?
SMART GIFTS THAT SUPPORT BEE BIO-SECURITY
It is said that 60% of mankinds food will disappear if bees disappear. It is said that within 4 years of the disappearance of the bees, mankind too will disappear. Yet against this threat of bee extinction, here in our Moana nation of Aotearoa/NZ we allow a clear and present danger to threaten our bee population. The trucking of bees and hives from one location to another. Smart HoneyHuts placed into permanent IOT supported Smart Bee-Villages in Manuka honey bushlands will help stop this dangerous, ongoing Bio-Security risk that threatens the continuing existence of our Moana nation's bee population.
A BIG BIO-SECURITY RISK CREATED & AGGRAVATED BY BAD LAW
This bio-security risk has largely arisen because of the discriminatory "Native Land" laws in NZ that have (1) caused havoc to our bee population and (2) economically marginalized Maori land values by depriving Maori landowners of equal access to capital with which to harvest crops that their whenua (land) grows and supports. Produce such as Manuka honey that comes from their whenua (lands). Legislation that has forced Maori landowners into a subservient role in commercial partnering relationships in respect of the natural produce / food that their lands produce depriving them of a fair reward for produce from their whenua (lands).
The transportation of bees and hives by beekeeping companies into Maori tribal lands to take out Manuka honey and then paying the landowners a fraction of its market value is a demonstrably clear example of this subservience. A practice that gave rise to ongoing bio-security risks in our Moana nation of Aotearoa/New Zealand. It was the direct cause of the introduction of the destructive Varroa mite into our previously disease free rohe (territory). For so long as this trucking practice continues, it leaves the door open to even more bio-security risks such as Myrtle Rust, a disease that if it gets hold in our country, our Manuka Honey industry will be destroyed. Already spreading in Australia, Myrtle Rust attacks the Myrtaceae species such Leptospermum Scoparium (manuka) and our beloved Pohutakaka tree causing tree death. We Maori landowners want to eliminate this risk by stopping the dangerous trucking / transportation of bees and their hives into our native bushlands. We can do this by establishing permanent, disease free bee-villages on our lands under our proprietary RTOL (Right to Occupy License) contracts with Maori landowners.
WEALTH & JOB CREATION FRUSTRATION
Rickson is a fellow director of mine and like me, is a Maori landowner. Unfortunately and like so many of my whanau and Hapu, he too continues to experience the negative impact of value destroying, discriminatory land ownership laws created in the colonial era. Laws that to this day, preventme and my fellow Maori landowners from using our personally owned Manuka honey bushlands as security to raise the money we need to develop permanent bee-villages on our lands to support the launch our own "honey-farming" Cooperative using modern day, cloud and Internet of Things (IOT) SaaS management technology on our own Manuka bushlands, the source of Manuka honey. The the world's most expensive honey. Land laws that have fragmented native land title making it extremely difficult for banks to lend on Maori owned whenua (land) in the same way that they will lend to non-Maori owned freehold landowners. Change these laws and banks would be then be able to support a far wider range of Maori whanau (family) developed commercial ventures such as our Co-Op, this in turn creating new job and wealth creation opportunities for Maori landowners.
PRE SALES = OUR SOLUTION = OUR 20 YEAR PRESENT FOR YOU
Because of this inability to gain access to bank funding, our Smart Bee-Village landowner group decided to pre-sell the 30 HoneyHuts needed to launch "HoneyHut Village @ Herepara Farm" in Whanarua Bay as a scalable/replicable Minimum Viable Product (MVP) permanent "HoneyHut Village" demonstrator prototype for Maori owned Manuka bushland in our rohe (territory). This despite the fact that Rickson's property, is in the heart of the best Manuka bushland in the country with million dollar Pacific Ocean views that every tourist / visitor looks in awe at the amazing panorama. However, our Moana nation's native land laws make it worth only one eighth of his neighbours macadamia orchard land and only one seventh of his uncles adjoining "non-native" title land. A double-whammy as some would say.
LEGISLATED LAND VALUE DISPARITY HAS MARGINALIZED ECONOMIC LAND YIELD
Rickson's whanau (family) whenua (land) would be worth over NZ$1.4M if it were not classified as being "Maori land". Not the lowly NZ$207k ($23k per ha) that the local Council says Rickson's land is worth while valuing his Macadamia orchard owning neighbour's land as being worth NZ$202k per ha. Same typography. Same views. Same soil type. Same "everything" with the only difference being that the macadamia orchard owner next door to Rickson can use his "non native title" classified land as security to secure funding to support his farming based business, Rickson cannot because of these colonial era government sanctioned discriminatory native land laws that for 150 years have economically marginalized Maori landowners. It is the impact of these laws, that forced our founder group to find another way to fund the launch of the Co-Op. By pre-selling 30 Smart HoneyHuts to people that love honey, want to help build and improve bee bio-security and earn a return on their Smart Bee-Village HoneyHut, the group founded the HoneyHuts concept/product to launch on Rickson's whenua (land) as an MVP prototype for other landowners. A project that will help to increase the return and thus economic value of Maori owned whenua for their whanau in accordance with Tikanga and Kaitiakitanga.
ITS A 20 YEAR "WIN-WIN" RELATIONSHIP WITH YOUR MAORI LANDOWNER!
A HoneyHut purchaser will own one Smart HoneyHut on Maori owned land for 20 years, sharing the raw honey production with 30% being paid to the HoneyHut owner and 70% to the landowner. Based on 2017 average farm gate pricing and assuming an average honey producing year, a HoneyHut owner could earn NZ$240 in their first full year from their HoneyHut. However we do draw your attention to risks associated with the honey industry as set out below. As a HoneyHut owner you are also (1) supporting much needed Maori job creation in rural areas where jobs are scarce, (2) helping to preserve and build the bee population, critical to the entire food chain, (3) helping to restore greater economic returns to Maori landowners and (4) enjoying some really neat benefits through your Club HoneyHut membership.
RISKS AND CHALLENGES
There are risks associated with the apiary (beekeeping) farming sector. Issues such as Colony Collapse Disorder and the Varroa Mite that cause damage to bees and the bee colonies found within a bee hive (HoneyHut). One huge advantage that the HoneyHut village concept brings to the sector is the elimination of transporting bees from one location to another. A practice that is widespread in Aotearoa/NZ as traditional (non-Maori) beekeepers must move their hives into Maori owned land areas to access honey such as Manuka. This movement angers Maori landowners whose land the bees take honey from and is known to be an acute bio-security risk. One that is non-existent with the fixed location of HoneyHuts on one site for 20 years under the daily watchful eye of the landowner and his whanau (family) who have a far greater vested interest in "nursing" and looking after the HoneyHuts, working closely with the Co-Ops trained beekeepers who provide full HoneyHut support services all they way through to the extraction phase. Support that will very quickly and readily identify any issues re bee health and hive security as a risk mitigating strategy.
ABOUT OUR CHAIRMAN / THE CO-OP KAUPAPA (OBJECTIVE)
My name is Toopi "Jim" Wikotu, a Maori descendant of the legendary "Mataatua" waka (Maori canoe) that landed in the eastern Bay of Plenty area of our Moana Nation of Aotearoa (NZ) nearly 1,000 years ago. I am a Kaumatua (elder) and Rangatira (leader) of the Te-Upokorehe Hapu (tribe). Because of the economic stress and hardship that my whanau (family) endured during my early years, I left school when I was only 15 years old and entered the workforce at a young age working in a wide range of outdoor jobs from building, to land-clearing and forestry driving huge earth moving equipment. Upset with the poverty that so many of my brothers were also experiencing, I co-founded the largest motor-bike club in the country, formed when a group of us back in the day, retaliated against drug pushers who we dealt with according to Tikanga (Maori customary law) to keep them and their hard drugs away from our mokopuna (children).
WHAKAPAPA AND KAITIAKITANGA
(genealogy and guardianship)
Rickson and his fellow landowners are whanau (family) of mine and like, them, I too have interests in many landblocks in our country including a dairy farm, yet I cannot easily extract/create economic value from them for the next generation due to the "native land" laws that have been forced upon us by non-Maori. Yes FORCED upon the tangata-whenua (original people) of this land. This is why I formed the Te-Upokorehe Business Development Unit to support and encourage inter-tribal cooperation in order to create and build greater land-use efficacy and yield for both our current and future generations. The much lower input costs of HoneyHuts (bee hives) on whenua owned by Maori whanau makes the apiary sector a very attractive form of land use for our Maori people.
MY KAUPAPA (OBJECTIVE)
As a Maori elder, I have acquired an extensive understanding and knowledge of Maori tradition, culture and how much more remains to be done for true equality to be enjoyed by Maori people. For this reason, I operate a Child and Youth Protection refuge, acting as an interface between the Courts and young Maori who are at risk of falling between the cracks. I am a Maori Lore practitioner and a Department of Justice Maori Court Assessor for Marae based legal process according to Tikanga.
I am the founding chairman of the recently formed Aotearoa Cooperative Honey Co Ltd. The first Maori landowner-farmer Co-Op to have formed to help Maori landowners in this country since my Uncle, the legendary Sir Apirana Ngata who started the Waiapu Farmers Co-Op in 1912. The man whose image appears on the NZ$50 bank note. My kaupapa in forming the Co-Op is to dvelop an inter-generational legacy land-use project that helps to rebuild and foster ever improving economic relationships between our Maori people and their whenua (land) for the good of their whanau (family) for generations to come.
In closing, I ask you to please support our project.